Pub. Date December 12, 2019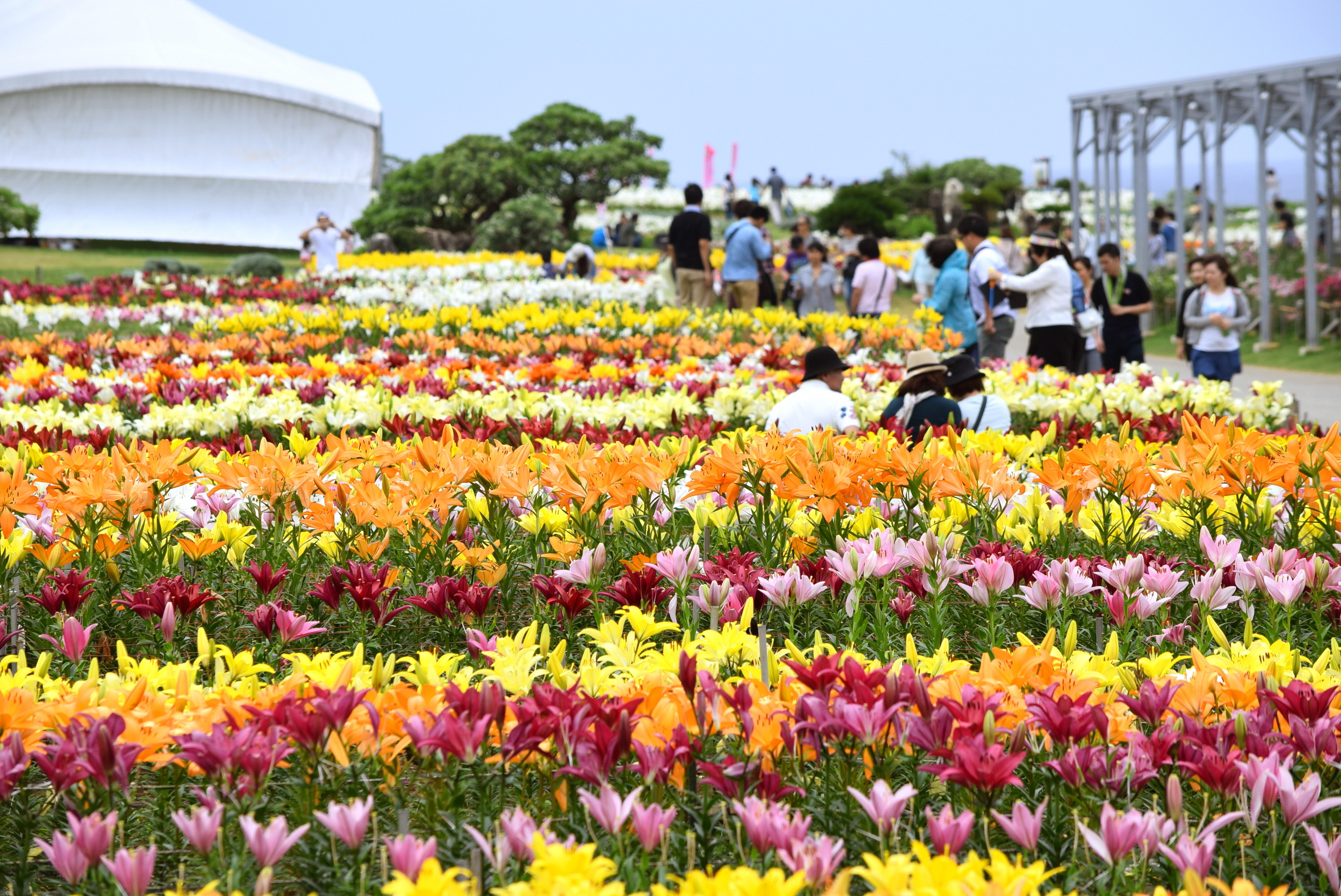 In Lily Field Park, lily Festival is held every year from the middle of April. It is place where flower Easter lily of village and world lily are in full glory.
There is skin plant community and kada original cave on the east side, and, also, observation decks are established in park, too.
*'+.*'+.*'+.*'+.*'+.*'+.*
Seasonal sightseeing information of Ie island
Of image character "ta chun" of Ie island
We check Instagram!

*'+.*'+.*'+.*'+.*'+.*'+.*
Map
Lily Field Park